Which book can boost your working life?
Which book can boost your working life?
Summer. Sun. Seaside.
It's the perfect time for professionals to relax after so much hard work, but also to start some reading that has been procrastinated in a while. Right? Now there is some time to actually lay down and get some time to read something interesting and inspiring.
Exploration begins from reading and understanding.
These are our first suggestions for recent books for HR professionals. Prepare your bookmark!
1. Lead Yourself First: Inspiring Leadership Through Solitude by Raymond Kethledge and Michael S. Erwin
This thoughtful self-improvement guide is a must-read for leaders who take their leadership roles seriously. Being alone in such a digital world, where we are all connected, is very difficult. But leaders need to embrace solitude, be inspired by that and make a conscious effort. This book explains why the effort is worthwhile and how to make it. It explains this concept by doing examples that go from Eisenhower, Martin Luther King, to other important contemporaries public figures, and claims the most important qualities for a leader.
2. Awakening Compassion at Work: The Quiet Power That Elevates People and Organizations by Monica Worline and Jane Dutton
We need more compassion to face negativity and suffering in the workplaces. Being in discomfort in the place where we work so many hours per day is totally unnecessary and avoidable.The authors explain why compassion is so essential to offices, and make a case to explain why important companies that show their human nature succeed more.Caring is seen as a competitive advantage that fuels innovation, service quality and adaptability, and they explains some passages to help implementing them in the practice or company.
3. Own It: The Power of Women at Work by Sallie Krawcheck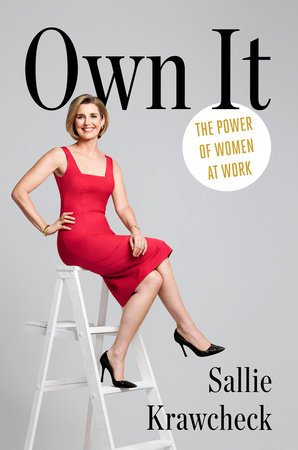 Feminism, there you go! It is time for some HR women to boost their confidence. A Wall Street Journal and Washington Post Bestseller, Own It is a new kind of career playbook that offers women a new kind of set of rules for professional success. Women deserve their space in the workplace, and the author shares her advices and secrets about how advancing in the career path and strengthen skills.
4.  Do More Great Work: Stop the Busywork. Start the Work That Matters. by Michael Bungay Stanier
There are 3 types of job: Bad job, Good job and Great job. This book wants to help us finding a way to get to our PERSONAL great job. Do More Great Work gets to the core of the issue: even the best performers are spending less than a fraction of their time doing "Great Work" that truly satisfies us. The author writes about a method to move away from bad work (and even good work), and toward more time spent doing great work.
5. Good to Great: Why Some Companies Make the Leap…And Others Don't by Jim Collins
This book is a map to excellence that any organisation should consider. The Financial Times said defined it "…the biggest selling and most influential management book of the new millennium." The author builds up a complete vision of all the principles that turn a company from good o great. Something useful in business, and also in the daily life.
Reading does help you form a better you, doesn't it? Through reading, you begin understand the world more. Through reading, you expose yourself to new things, new information, new ways to solve a problem, and new ways to achieve one thing.  Through reading, you begin to have a greater understanding on a topic that interest you. Through reading, you create a structured path towards a better understanding and better actions to take in the future.
Hook the best talents
Meritocracy helps you getting the spotlight, empowering your brand and engaging the most talented candidates!